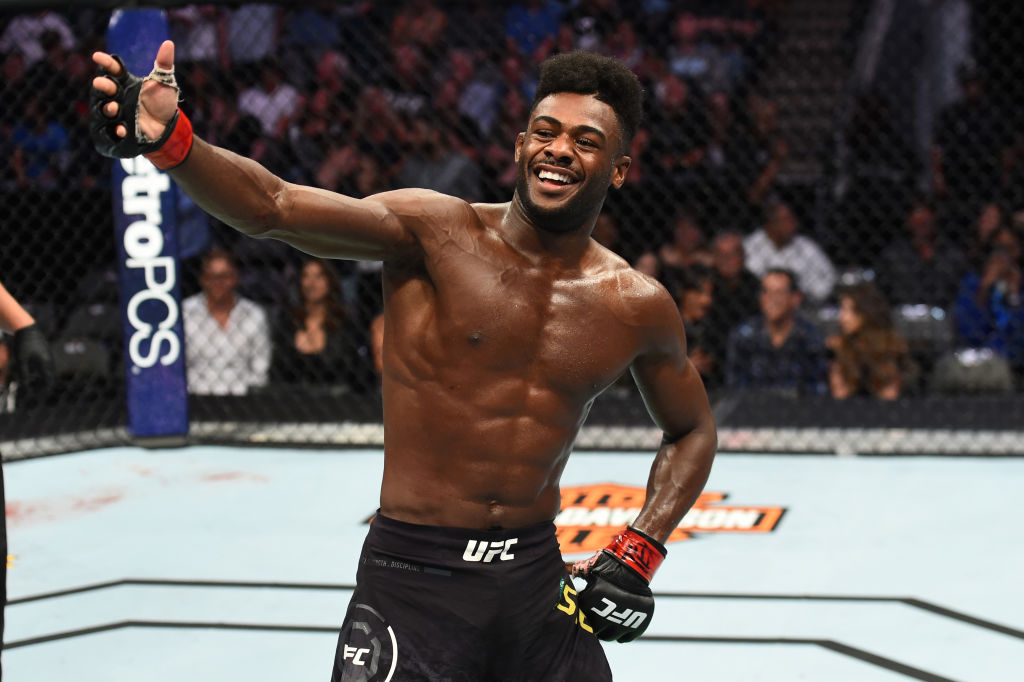 It was five years ago this month that
Aljamain Sterling
was the new kid on the bantamweight block in the UFC, the latest Long Island hotshot from the Serra-Longo Fight Team ready to make his mark in the Octagon. Unbeaten and untouched, the "Funk Master" had every intention of keeping it that way.
But nothing goes that smooth at the elite level of the game. There are hard-fought wins, devastating losses, twists and turns that will leave anyone wondering which way is up unless they've got the determination to fight through the obstacles and the right people around them to keep them facing forward.
Sterling, 29, isn't unbeaten anymore. His 8-0 pre-UFC record is now 16-3, but over the course of those 11 Octagon bouts, he's still standing, and with four wins in his last five fights heading into a Sunday meeting with the No. 5-ranked
Jimmie Rivera
, the No. 7-ranked Long Islander appears ready to make his move.
"I think I just got a lot more comfortable with the striking game," he said, contrasting his current form to the fighter he was early on in his UFC stint. "Before, I was more so just playing to my strengths. Even now, I still play to my strengths, but I'm a lot more calculated and a lot smarter about it and I can mix it up. I don't need to not engage the entire time because I'm worried about whether or not I have a chin like I was in the early part of my career. Now, I've taken hard enough shots in training and in fights to know that I can fight with anybody in the world. I just have to make sure I'm on. When I mix it up I think I'm on fire, and then when I get the fight where I want it to be, it's a nightmare for any of these guys in the division."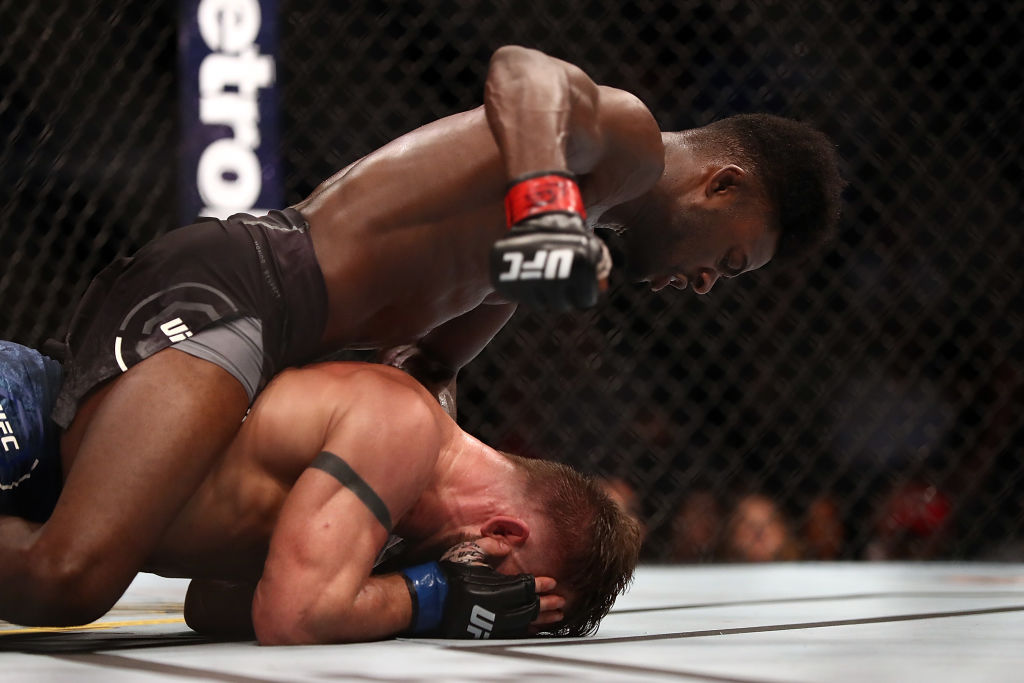 The maturing of Sterling's game was evident in his two recent wins over
Brett Johns
and
Cody Stamann
, and as he's grown as a man and as a fighter, people are starting to pay attention.
"I used to be the guy who was watching fighters, and now fighters are watching me," said Sterling. "It's kind of interesting to see that. People are tuning in to see how I warm up and things of that nature. Before, I was the young guy looking at everyone else and how they prepare mentally and how they keep their composure in the back room. Now I'm the guy that people are looking to. So it's kind of cool to see how that role switched. I noticed it back at the
Marlon Moraes
fight. All the eyes were on me and what I was doing. It's a respect factor, I guess. I've been around the block for quite some time now."
Sterling calls it "pretty surreal" when talking about going into his 12th fight in the UFC or his fifth anniversary on the roster, and it is, because it seems like the New Yorker has been here forever, a testament to not just his talent, but his visibility and willingness to not just fight the fights, but sell them as well.
"I have no problem with people looking at me as the guy that they want to watch," he said. "I'm used to having the cameras around, and it doesn't bother me. I know some people get a little rattled by that, but I'm comfortable with it. Having people watch me, it brings more pressure, more attention, but if you can deal with it, the sky's the limit."
That was always the prediction for Sterling, that once he got his feet wet among the elite, he would cement his place there and get down to the title winning business. It's taken a little longer than expected, but with a win over Rivera, those predictions could become a reality by the end of 2019. It does all start with New Jersey's Rivera, though, and it's a fight Sterling has been waiting to see happen for a long time.
"We've been chirping at each other for six years now, it's been a long rivalry of words and here we are," Sterling said. "But I feel like his tune has kind of changed a bit ever since his loss to Marlon (Moraes). I think he's been a lot more humble in his interviews and isn't so much 'I'm the best guy in this division because I'm on this 20-fight win streak and everyone they put in front of me, I beat.' I'm still trying to figure out where he's at mentally, and listening to his interviews, it's hard to tell where his confidence is. He doesn't seem like he's the old Rivera that I remember: young, cocky and doing that peacocking around."
Protect Ya Neck! February 17th on ESPN!
•#HumanBackpack #FunkBandits #HumanAnaconda #UFC pic.twitter.com/znwVzsIxFz

— Aljamain Sterling (@FunkMaster_UFC) February 11, 2019
It's an interesting assessment of Rivera, who bounced back from the loss to Moraes with a win over
John Dodson
. Sterling also suffered a knockout loss at the hands of Moraes, and he's won two straight since that defeat. So it appears that neither bantamweight has had any blows delivered to their confidence, but only the fighter knows that for sure. And as far as Sterling is concerned, a little gamesmanship never hurt anybody, so he's not changing gears at all.
"I was brash, I talked s**t, but I would say funny stuff," he said. "It wasn't to attack guys or belittle opponents, but I would try to get some type of action going with the war of words between myself and my opponent, just to put a little more steak on the table for someone to eat their words. Not a lot of fighters are willing to do that. They're not willing to talk because they don't want to be the guy that loses and then having people tell them they never should have talked all that s**t. Me, I really don't care. If anything, it actually makes me want to work harder because I want to prove that I'm gonna be the victor on that night."
And when you talk, you're responsible for backing those words up. But as Sterling points out, "We're gonna fight regardless. You're gonna say what you want to say and it's just gonna come down to who's gonna be able to go out there and impose their will first and get their hand raised."
Sterling expects to be that guy this weekend, and while Moraes is the one with an air-tight case for the next shot at bantamweight champion
TJ Dillashaw
, the line after "Magic" Marlon is a little crowded. The "Funk Master" hopes to clear that log jam up as soon as possible.
"It's gonna be between myself and the winner of
Cody Garbrandt
and
Pedro Munhoz
," he said. "2019 is my year and the only person that can stop me is myself. I've got to go in there every single day and put in that work, embrace the grind and bring the human backpack."