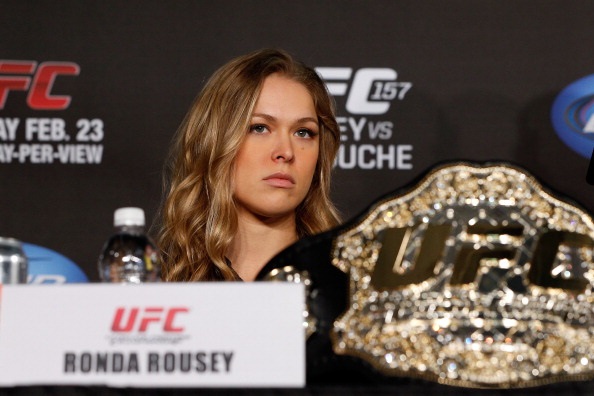 After watching Ronda Rousey successfully defend her UFC Women's bantamweight title in December, Warner Bros. seems to see major crossover potential in the UFC fighter, signing her for two high-profile projects.
The studio is in final negotiations to acquire rights to New York Times bestselling author Brad Thor's "Athena Project" with Rousey attached to star, and it's also tapped her for one of the female leads in the upcoming "Entourage" movie.
Rousey is currently training for her next fight: On Feb. 22 she will defend her title against Sara McMann at Mandalay Bay in Las Vegas. Rousey will begin shooting her role in the "Entourage" movie in mid-March.
Read the full article.